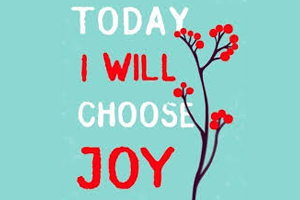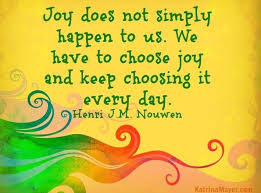 What is Joy?   A feeling of great pleasure and Happiness. But, what is the difference between Joy and Happiness?  Joy is something you choose, it's an attitude, whereas Happiness is rooted in circumstances.  It's externally based on events and people.
Who doesn't like to feel joy and/or happiness?   Joy seems more elusive at times.  Especially when you lead a busy, stressful life. Cultivating Joy seems to take more work.
When we have more Joy in our lives it creates health benefits;
promotes a healthier lifestyle
boosts immune system
fights stress and pain
 protects your heart
supports longevity
When we slow down, live in the present and focus on what we are joyful for it seems to spill over into other areas of our life.
Here are Five Things You can do to create joy with your family:
 Sit down with your family and have dinner. Even if you can't do it every night designate one or two nights a week. Having dinner together creates connection as well as healthier eating habits.
Talk about what was good/positive about your day. Have everyone share something positive or what brought them Joy.   Even if it's something small like, I liked my lunch or I made it to work on time.  You can do this in the car, at dinner or at bedtime.
Find 10-15 min. a day to play. Play with your children or do something that you enjoy that is fun.  Read a book, exercise or play music. This boosts serotonin in our brain and creates connections.
Plan fun activities  with your family for the weekend or a trip in the future to have something to look forward  too.
Create a "Joy Jar".   Write down things that went well for family members or experiences that brought Joy during the year on slips of paper.  At the end of the Year, review them to remember the positive Joys the family experienced throughout the past year.
Joy and Happiness seem hard to find in our stressful, busy lives but taking time to focus on what is good in the present moment and what we are grateful for can bring Joy to you and your family throughout this New Year.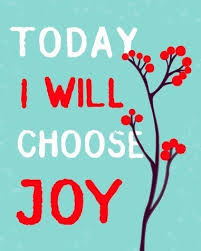 We wish you a Joyful New Year from Crossroads Family Counseling Center! 
Sheri Mitschelen, LCSW, RPT/S is the owner and  Director of Crossroads Family Counseling Center, LLC, in Fairfax, Va. She has 30 years of experience working with children, adolescents and families.  In addition, she is an adjunct faculty member at Virginia Tech's Marriage and Family Therapy Master's program and the President of the Virginia Association for Play Therapy.  She can be contacted at Sheri@crossroadsfamilycc.com.