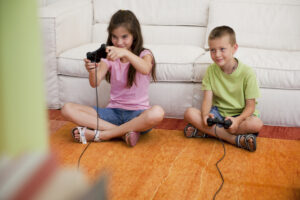 Summer is a time for kids and parents to decompress from the demands of school, running around to multiple activities and obligations. However, it can also be a stressful time for parents trying to manage the unstructured, down-time that summer time brings.
Screen time is one area most parents will struggle with their children this summer.
Teens spend of on average 6.5 hours a day on screens of all sizes, according to a recent survey by the Kaiser Foundation. Kids spend an average of 9 hours a day on media–so this includes listening to music, which is not included in the screen time figure (Common Sense Media recent survey)
According to Delaney Ruston, MD, from ScreenAgers Growing Up in the Digital Age,
Video games, especially ones popular with our kids like Fortnite and Overwatch, are designed to keep you playing. Last year, the World Health Organizationofficially recognized gaming addiction as a true condition.
Studies suggest that gaming disorder affects only a small proportion of people who engage in digital- or video-gaming activities. However, people who partake in gaming should be alert to the amount of time they spend on gaming activities, particularly when it is to the exclusion of other daily activities, as well as to any changes in their physical or psychological health and social functioning that could be attributed to their pattern of gaming behavior.
It is hard, but setting, and maintaining, strict limits and time frames on gameplay, especially for younger children and tweens, will help them make gaming a partof their life instead of their entire life.
Four Tips for Parents:
     1. Set Guidelines-Be realistic about Screen time- have a family meeting and negotiate realistic time lines about the amounts of time and when your child can use screen time.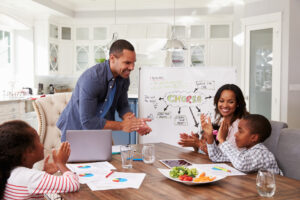 2. Have Digital-Free Time- build in the expectation that they your children need to play outside, or have some quiet time reading or playing by themselves.
Here is a Free check list you can download to help create structure and other activities into your child's schedule before they get screen time.  https://www.thepragmaticparent.com/screen-time-rules-for-summer.
      3. Invite friends over to play. Set a no-screens-allowed rule when friends are visiting. Other parents will                 appreciate this rule, too.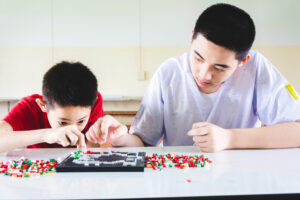 4. Be a role model-It's hard to inforce limited screen time when your child notices you using a computer, phone or ipad. Model the type of behavior you want them to have.
If you have concerns that your child may be getting addicted to video games or need help structuring your child's screen time, we can help.  You can contact us at info@cossroadsfamilycc.comor 703-380-9045.
Sheri Mitschelen, LCSW, RPT/S is the owner and clinical director of Crossroads Family Counseling Center, LLC, in Fairfax, Va. She has 30 years of experience working with children, adolescents and families.  In addition, she is an adjunct faculty member at Virginia Tech's Marriage and Family Therapy Master's program and the President of the Virginia Association for Play Therapy. She believes in the power of play!  She can be contacted at Sheri@crossroadsfamilycc.com.