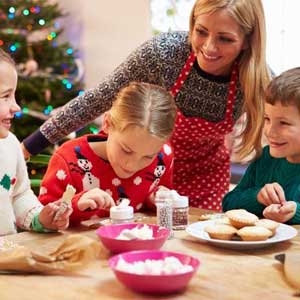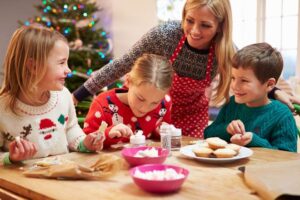 Holidays are a busy and fun time for the entire family. We typically think that holiday stress only happens for adults, but children are also prone to experience both holiday stress and anxiety. While a break from school is welcomed with open arms, this break often means that children's schedules and routines become disregulated.
Here are some suggestions to help ease your child's stress and anxiety and to maintain a normal routine.
If you notice your child becoming anxious or stress, be a calm model for them. When we're able to stay composed, our children are too! Be mindful of your own holiday stress and how you manage it in front of your child. Children are perceptive and will pick up on your stress, which will likely increase their own anxiety.
Just because there is a break from work and school, doesn't mean that routines aren't important! Try to stick to your normal, non-holiday routines as much as possible. And when there are holiday events that get in the way (e.g. a party extending past your child's bedtime), make sure you take steps to ease the repercussions (e.g. crankiness) the next day. This can include calming activities and getting back on track with the routine itself.
Holidays often involve lots of sugary goodies. With all the holiday events, families lack the time to sit down for regular and well-balanced meals, and opt for less healthy options. Stay mindful of what your child is eating as large amounts of unhealthy food can contribute to your child's anxiety. Offer healthy options for snacking and limit the holiday treats to after-snack or meal treats.
While it can be tempting to accept every invitation from friends and family, it's important to limit your holiday activities and parties so that both you and your child do not become overwhelmed. Avoid overscheduling events and activities and set a limit to have a couple events a week instead of everyday.
With the craziness of holiday obligations, it is important to schedule down time for your family. Find times where you can spend some quality, quiet time with your child to recharge and nurture your relationship.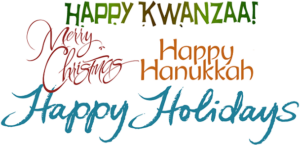 Written by: Paige Frasso is an intern at Crossroads Family Counseling Center and also provides therapeutic services at Virginia Tech's Center for Family Services located in Falls Church, VA. She is currently working on completing her Masters in Marriage and Family Therapy at Virginia Tech.