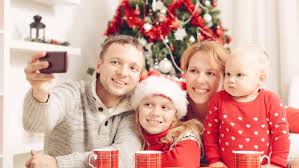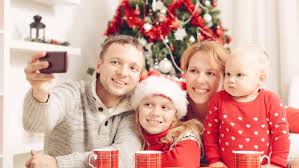 Now that it is December the holidays are quickly approaching! This means it is time for children to have a break from school and their busy schedules. It is beneficial for children to be actively engaged on their break, while also allowing them time to relax. A positive way of promoting both engagement and relaxation is by planning activities the entire family can enjoy. These activities can assist in reducing residual stress from school in addition to promoting spending time together as a family. The school year schedule may not allow for substantial time spent together as a family, so it is important to utilize this time to reconnect. Below are a few suggestions of activities you can engage in as a family!
1. Participate in a community service event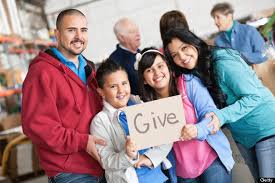 Giving back to the community is a wonderful way to spread the holiday cheer. Giving back helps children understand the importance of supporting all individuals in the community and along with allowing them to connect with others whom they may not have had the chance to do so previously. Check out the Volunteer Fairfax website to learn more about family friendly volunteering events.
http://www.volunteerfairfax.org/individuals/holiday.php
2. Attend local events
Attending local events is a fun way to spend a day with the family in addition to supporting your town. An example is The Bull Run Festival of Lights in Centreville, which boasts 2.5 miles of decorated light displays. If you'd like to take advantage of all the event has to offer then head over to the Holiday Village for additional fun. This event attracts children of all ages and is a wonderful way to spend the afternoon and evening. Below is the link for more information on this event.
https://www.novaparks.com/events/bull-run-festival-of-lights
3. Allow children to plan an entire day of activities
Allowing children with the opportunity to plan out a day with minimal restrictions is a great change from the everyday structure of school. This activity allows children to experience some autonomy and provides you with the opportunity to learn more about your children's' likes/dislikes. Sit back and watch your children enjoy having "the say" on what is done throughout the day.
4. Spend the day baking or doing arts and crafts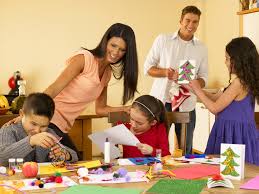 Depending on what your child's hobbies may be, creative activities can be utilized as a relaxing outlet. These activities can promote mindfulness and assist with reducing stress. If your family prefers physical activities, engaging in exercise is another way to promote family bonding and reduce stress. These activities can include going for a walk, swimming at your local community center or throwing a ball around in the backyard
Whatever activity it may be, ensuring your family spends time together during the holiday break can be beneficial in reconnecting before the new year begins. It helps children feel supported in addition to allowing them the time to relax from the stress of school. If you are struggling with familial relationships and are interested in receiving therapy, contact us at 703-380-9045 or info@crossroadsfamilycc.com. We offer a variety of trained therapists who are qualified to assist with the challenges your family is facing.
Written by: Melissa Trotti, MA, NCC, Resident in Counseling, who is currently pursuing licensure to become a Licensed Professional Counselor. Melissa has experience providing therapy to elementary aged children, adolescents and their families. She utilizes child centered play therapy.